---
A short fifth MW weekly news round-up. Here's the weekly(ish) update for 23 November 2020.
---
"Stop the Steal" and the siege of Atlanta
Several convergent "Stop the Steal" mobilizations, including those that involved militias and armed movements, resulted in a four-day affair in Atlanta, Georgia. The story is reported on by multiple journalists, but here are a few key takeaways from the event that weren't as present in the coverage:
Groypers, Militias, Proud Boys, InfoWars, and more were all in the same space. This will potentially cause cross-pollination of ideology and membership heading into the near future, but also led to some drama among organizers and their followers, for example:
Ali Alexander, a national organizer for "Stop the Steal" and its 'PAC', blows off protester as a 'hillbilly', likens taking the protester's opinion to "losing the Republic"
Protests involved demonstrations from within the Capitol Building but also moved to the governor's mansion, where Nick Fuentes (Groyper Army, America First) and Chris Hill (III% Security Force) attacked the Republican governor from far to the right
---
Kyle Rittenhouse out on bail and the Black Rifle Coffee Company spat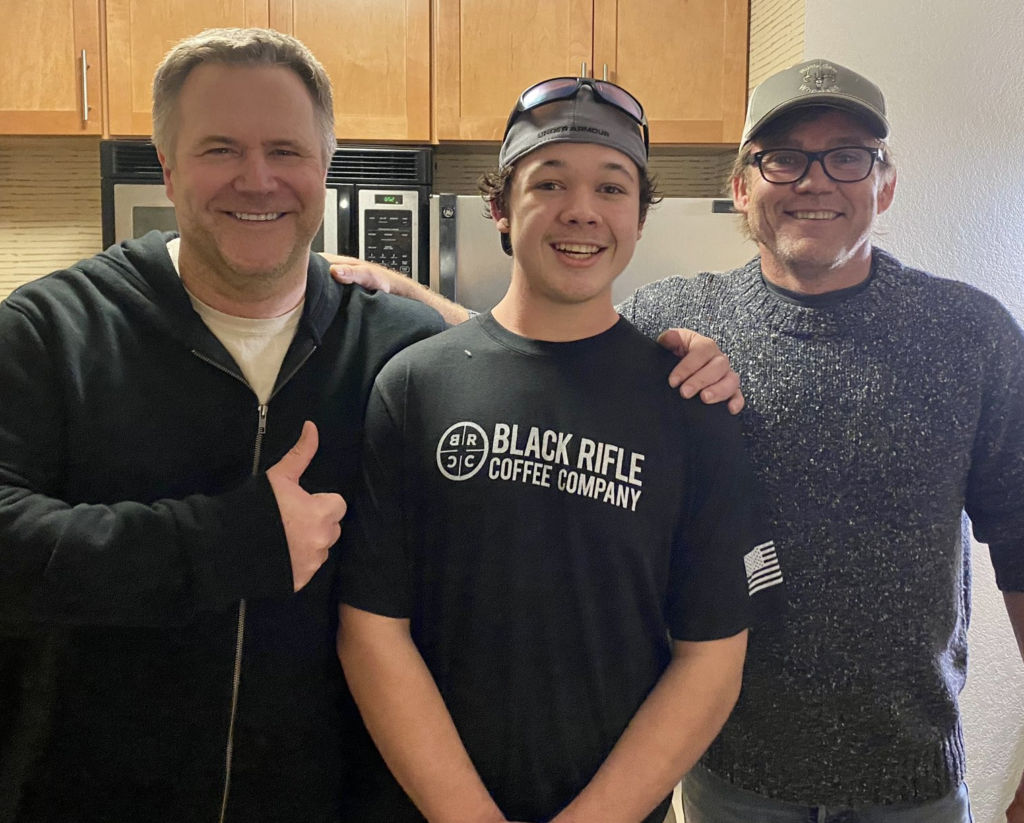 Kyle Rittenhouse, the 17-year-old that has become a household name after shooting three demonstrators in Kenosha, Washington following the police shooting of Jacob Blake, was released ahead of his trial after posting $2M in bail. Among the donors was the CEO of My Pillow, Mike Lindell. Rittenhouse immediately publicly clarified that he does not regret bringing a rifle to Kenosha nor does he identify himself as a member of the militia. Earlier in the week, he expressed that he used his COVID-19 stimulus check towards the rifle he wielded in the shooting.
Black Rifle Coffee Company (BRCC), a veteran-owned and hyper-masculine coffee corps using guns and Grunt Style-bound biceps to sell coffee, drew backlash this week after Rittenhouse was pictured wearing a BRCC t-shirt. After indicating that they had not in fact sponsored Rittenhouse, BRCC drew ire from the armed right who said they would be boycotting the company. Stocking Mill coffee company said they supported Rittenhouse in an attempt to entice BRCC customers and were suspended on Twitter shortly thereafter.
---
Mike Dunn and his Boogaloo Bois hit Richmond
Mike Dunn's followers and the BLM 757 (an armed movement not affiliated with the local BLM movement in Richmond) marched armed through Richmond, Virginia against a new mandate banning firearms and "high-capacity magazines" at demonstrations ("high-capacity" here defined as over 20 rounds per mag). Dunn and a colleague hung a Boogaloo flag from the fence of the Capitol building before scurrying from the scene, all filmed by a few journalists.
---